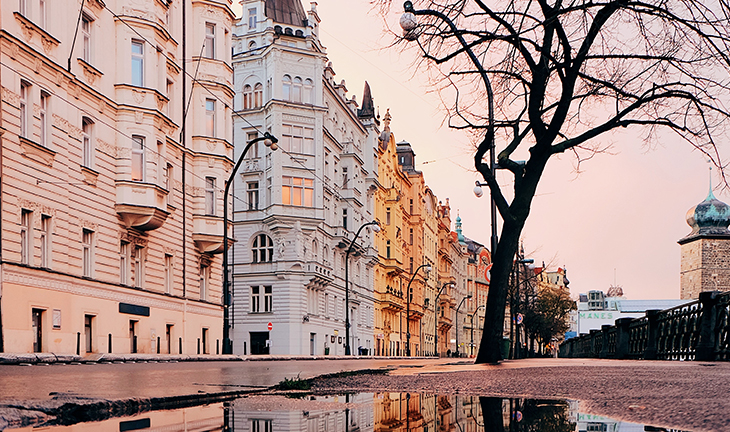 South of downtown St. Louis is now of the oldest communities in the city, the historic French neighborhood known as Soulard. Often compared to the New Orlean's French Quarter, you will find lovingly restored 150+ year old homes built off of European standards with their narrow lots, high ceilings and beautiful gardens.
Soulard is known for it's many street cafes, corner bars with live jazz and blues, and many yearly festivals and street parties. The Soulard Farmer's Market was established in 1838 and holds the title of the oldest market west of the Mississippi.
The word "soulard" in French translates to "drunkard" and for over a century this neighborhood's largest contribution to the world has been the production of beer! Prior to prohibition this area was home to half a dozen breweries although two- Anheuser-Busch and The Lemp Brewery- were the dominate local brands. With the advent of refrigerated rail cars, Anheuser-Busch quickly grew their brand outside of the St. Louis area to become the largest beer producer in the world. Today, Anheuser-Busch still produces beer in Soulard and although the company is no longer locally owned, St. Louis is still the North American headquarters for AB-Inbev and still a major employer in the St. Louis region. The Anheuser-Busch brewery is also a major tourist destination with it's free brewery tours.